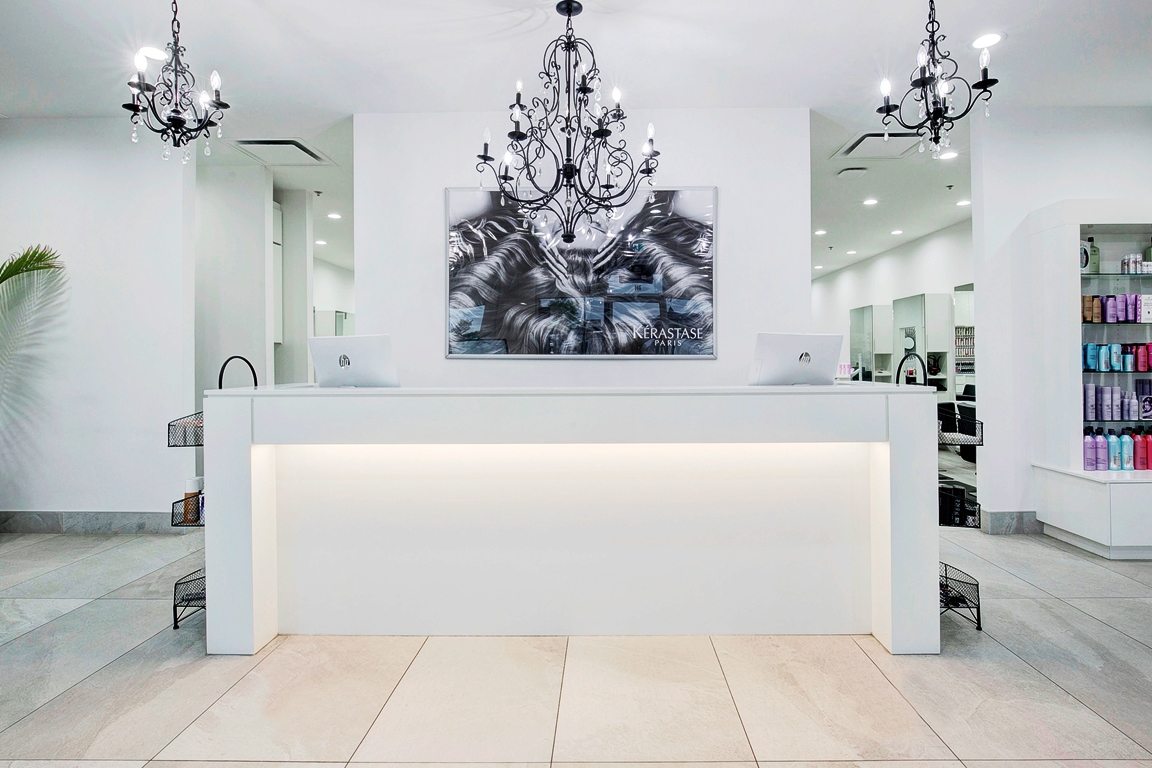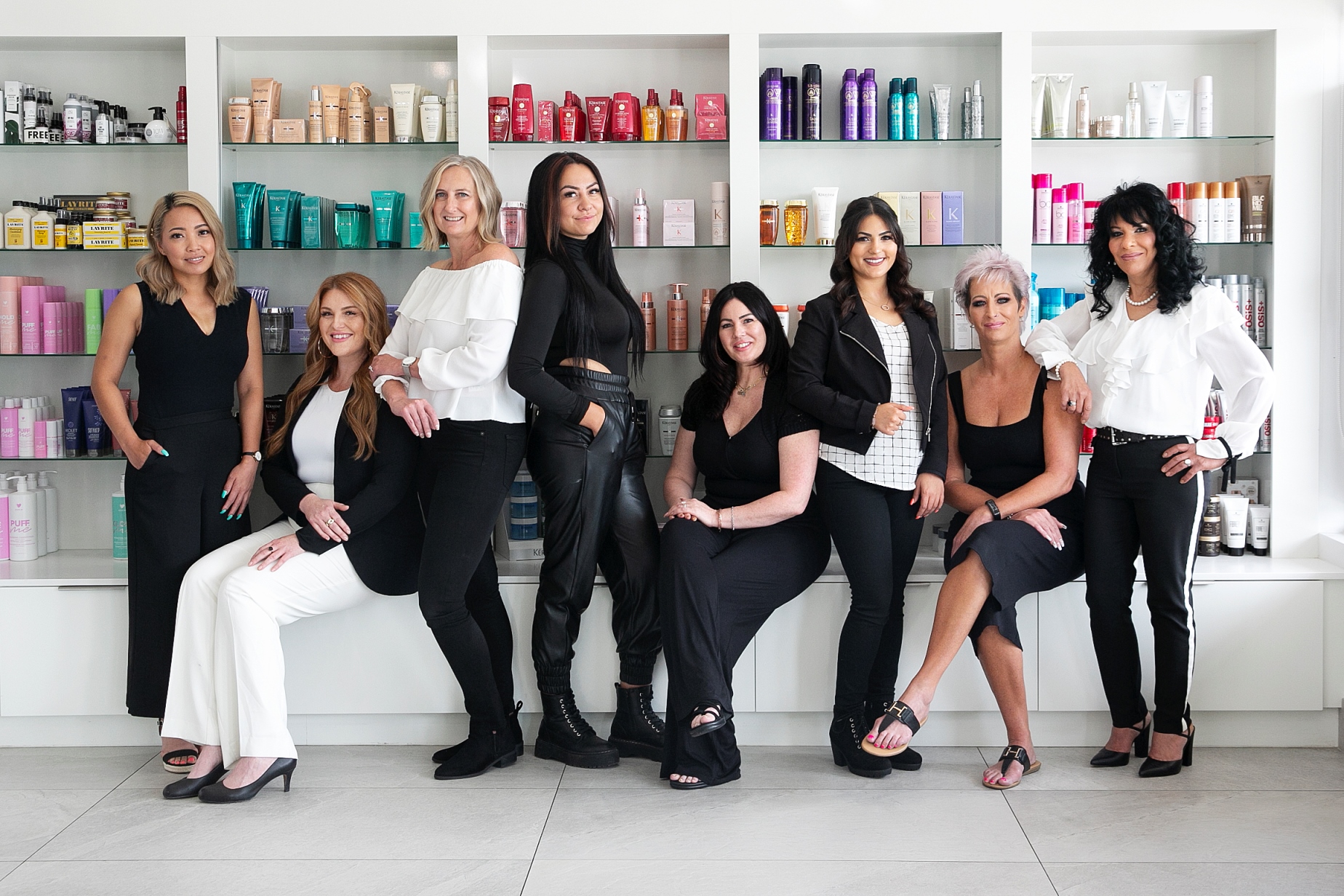 Our Dedicated Hair Stylists
Stacey
Hair Stylist
Stacey is a master stylist with over 20 years of experience. She spends 10 years at Accentric. Stacey started working in a salon at the age of 16 and became an eager red seal licensed hairstylist when reached 18. She continues education to stay current on trends, styles, and techniques; as a senior hairstylist, she's dedicated & devoted to her work.
Lisa-Marie
Hair Stylist
Lisa-Marie is a master stylist, color technician, and extension specialist passionate about her work. Lisa-Marie has over 30 years of experience and has worked as a color educator for numerous color brands. In addition, Lisa-Marie has been with Accentric for 12 years. She loves all things hair and enjoys sharing her knowledge with others. In her spare time, she enjoys spending time with family, friends, fur babies, and traveling whenever she has the chance. This aspiration brings her here in this position to serve you with dedication.
Briana
Hair Stylist
Briana is an apprentice stylist with just over a year of experience. But she has gained this expertise to fulfill her task adequately. Although Briana is the newest member of our team, you would not know it with the passion and raw talent she brings to every service. Briana's favorite services are fashion colors and extreme makeovers. As an apprentice, her work is consulted and checked on by a master stylist while being a more cost-efficient option for our clients or guests. @bb.hairr
Jodi
Hair Stylist
Jodi is a master stylist and color technician with over 30 years of experience. Jodi has been with Accentric since we first opened our doors in 1998. Jodi is a very well-rounded stylist; she can perform all the desired tasks, from perms to razor cuts. She is highly qualified in the field and a well-dedicated senior team member.
Renee
Hair Stylist
Renee is a master stylist with over 20 years of experience. She has advanced training in cutting, coloring, and up-do techniques. She is passionate about her work and always tries her best to provide the best cutting services. Renee loves being diverse and takes pride in enhancing everyone's natural beauty.
Stephanie
Hair Stylist
Stephanie is a master stylist with 20 years of experience. She first found her love for hairstyling at 13 when she started doing her girlfriend's hair for school dances. She later explored different avenues in the industry, from fashion and editorial work to competition and weddings. Her passion continues to show with her work behind the chair. Stephanie continues to educate herself with all the latest trends and techniques. Stephanie's other loves are traveling, cooking, and her fur baby. Now she is an experienced senior member of the team.
Shelley
Hair Stylist
Shelley is an experienced individual serving for 25+ years. She has been serving at Accentric Salons & Spas for 16 years. Shelley specializes in colors, highlights, and cuts. She has spent numerous years working in salons in downtown Calgary before joining the Accentric team. In her spare time. Shelley enjoys working out, running, and spending time with friends & family.
Olivia
Hair Stylist
Olivia has been doing hair for 3 years, all 3 being at Accentric. Olivia is a well-rounded stylist specializing in colors highlights and balayage. She says, "I enjoy learning and trying new techniques. I love being able to make people happy and feel beautiful." In addition, Olivia likes to hang out with friends and family and travel the world in her spare time. She is an expert in doing her job conveniently and appropriately.
Samantha
Hair Stylist
Samantha joined the Accentric team 5 years ago. With 15 years of experience in the hair industry, she is constantly trying to gain as much knowledge as possible within her profession to ensuring you receive the highest quality service. Samantha specializes in Asian hair, balayage, and corrective services. @___samueln
Majida
Esthetician
Majida has been doing esthetics for 24 years, 21 at Accentric Salons & Spas. Majida excels in manicures, pedicures, waxing, microdermabrasion, micro-blading, and brow and lashes tinting. Majida is constantly looking for the best products and education to serve her clients in a better way. She does her job with passion and dedication to satisfy clients' needs.
Accentric Country Hills
#146-450 Country Hills BLVD N.E
Calgary, AB T3K-5A5
403-226-7000
Countryhills@accentricsalons.com
Insta: accentric_countryhills
Facebook: Accentric Salon & Spa
Google: Accentric Salon & Spa